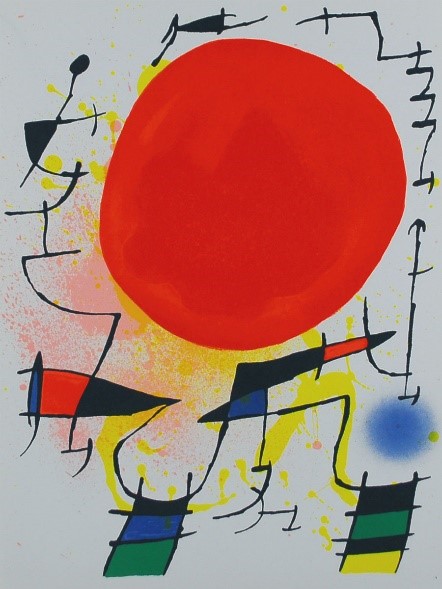 Red Sun – Le soleil rouge – 1967 – Joan Miró
The name of our workshop was conceived to pay homage to the surrealist artist Joan Mirò . This choice was made with the desire to be able to create a laboratory that would embrace some themes of Surrealism.
Surrealism is an avant-garde movement born in France between the two wars. The term means "overcoming realism". For the surrealists, art must immediately express the unconscious in the sense of a higher reality, conceived as a place where real and imaginary, past and present come together without contradictions. The artists intend to contrast the rationalism and naturalism of bourgeois art, instead of developing a new language capable of leveraging the enormous pool of information contained in our unconscious, offering a more authentic and profound vision of the self.
As for Surrealism, our laboratory was born with the idea of trying to build a work environment in which minds were not only governed by superficial rules and schemes, but could be free to draw on the enormous pool of information contained in our unconscious. , grasping the reality hidden behind appearances and then synthesizing new solutions in a "profoundly" creative and innovative way.
And, like Mirò, the important thing is to never stop dreaming, with the fantastic or phantasmatic projection of the "dream" and subconscious thinking in a visionary pseudo-reality, we hope that our creative and dynamic work environment can immerse you our activities completely by entering a state of work / consciousness called flow.
The state of flow is characterized by intense concentration focused on the present moment, a total harmony between thought and action, a feeling of competence and absolute control over the experience, accompanied by a distortion of the perception of time and a deep sense of gratification. and well-being. To get the "flow", you need to connect synergistically with your unconscious. In this way it is possible to achieve the maximum in terms of performance, creativity and productivity, effortlessly and almost without fatigue.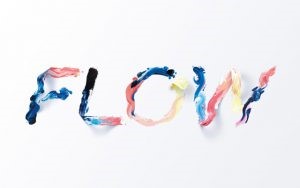 The work we have followed and which is briefly described on this site would not have been possible without the collaboration of many people.
First of all, the mechatronics group led by Prof. Mauro Da Lio: Enrico Bertolazzi, Francesco Biral, Daniele Bortoluzzi, Paolo Bosetti, Stefania Bruschi, Ilaria Cristofolini, Vigilio Fontanari.
Our researchers in the measurement field: Luca Baglivo, Francesco Setti, Massimo Lunardelli, Ilya Afanasyev.
PhD students, contracts and Master's theses: Mattia Tavernini, Alberto Fornaser, Nicolò Biasi, Giordano Miori, Michele Confalonieri, Ruggero Bini.
The people of the University of Padua from whom I was able to develop my fields of expertise / interest led by Professor Francesco Angrilli: Stefano Debei, Daniele Pavarin, Alessandro Francesconi, Mirco Zaccariotto, Carlo Bettanini, Marco Pertile.
Giovanni Guandalini who had a fundamental role in the experimental tests for VERITAS.
Luigi Scapin who is promoting new application ideas in the field of industrial quality control.
Finally, thanks to the international collaboration with the Nara Institute of Science and Technology (NAIST), Japan. In particular with Prof. Hirokazu Kato of the Interactive Media Design Lab, with Prof. Keiichi Yasumato of the Ubiquitous Computing Systems Lab and with Prof. Gustavo Garcia of the Robotic Lab.